How Do I Find My Internal Contacts?
For some jobs listed on USponsor Me, it's not recommended to apply online. Check here for more information about it.
In that case, you should find contacts inside the company instead, and get a referral.
Just as a reminder, here is a video that explains what an internal referral is exactly, why you should get one, and how to get one:
In this post, we will speak about the first step of getting an internal referral:
targeting the positions of people within the company you should reach out to
and finding out who they are and their contact information, such as their full name, social media profiles, and email addresses.
Target the Positions of People Within the Company You Should Reach Out To
As you want to have someone inside the company (your internal referral) refer you to an internal recruiter, you should not directly contact the recruiter. Instead, have this internal contact refer you to the recruiter themselves.
However, the person who will be your referral should be a decision-maker, a person who needs you on their team.
Watch this video to identify contact positions:
Once you have identified the position of a person you should reach out to at the right company, you have to find out who this person is and locate his contact information to get in touch with him.
On USponsor Me, you can find internal contacts either at a company or on a listed job.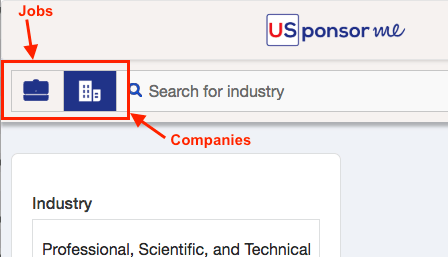 You will have access to the social media profiles and email addresses of:
Executives (C level)
Human Resources
Directors and Managers
Employees in your field
Find Out Who Works at the Concerned Position and Their Contact Information
Who is this person working at the identified position at the concerned company?
At the bottom of the concerned job ad or company details page, click "Find Contacts". It will extend a contact search box.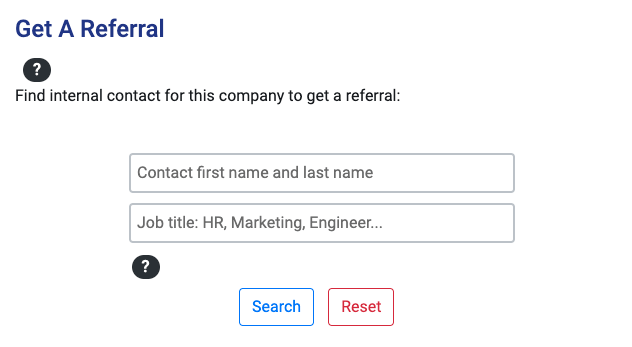 Now, type the position title of the person you are looking for and click "Search." It will display a list of people who work in this position at the concerned company.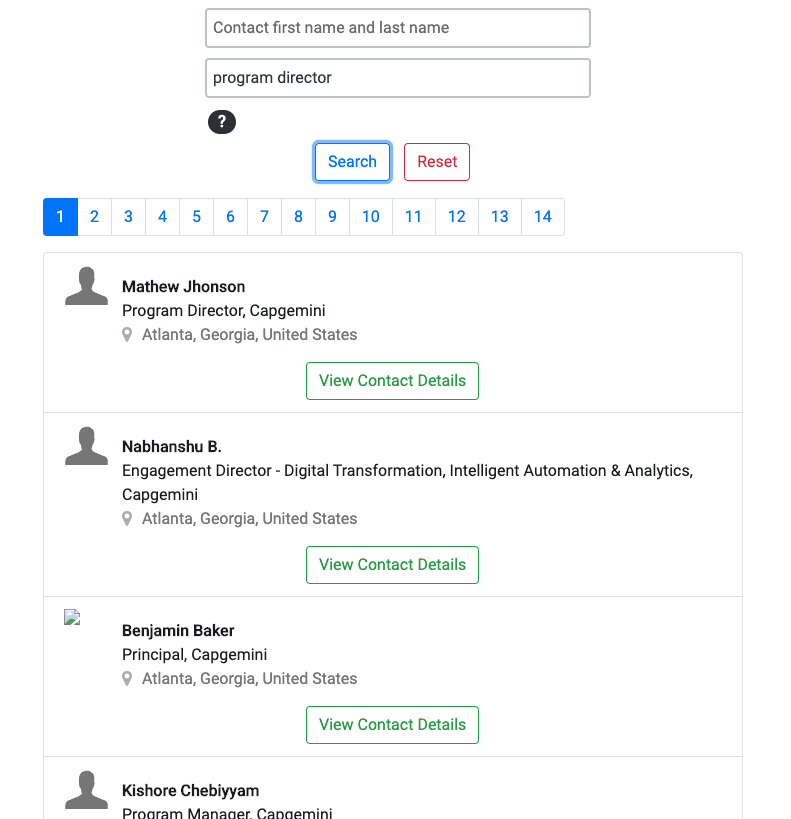 Then, click on "View Contact Details" to get the email addresses and social media profiles of the person you want.
If you cannot find anyone, do this.
How do I find the email of an internal contact?
If you already know who works in this position at the concerned company, and just want to know their contact information, such as his email address, type the name of the person instead and click "Search."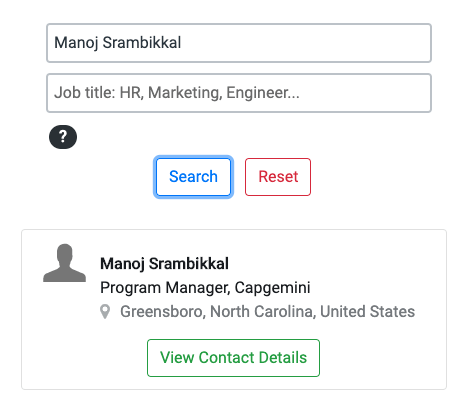 Once you find the person, click on "View Contact Details" to get their email and social media profiles.
What to Do if You Can't Find Anyone
If you can't find anyone, clear your filters and click "search" with all filters blank. It will search and show you everyone who has worked at the concerned company.
If you still don't see people you want on a posted job…
If you search for your contact on a job ad, the system will only find people who work at the place where the job is located in the USA.
But, sometimes, decision-makers are not based at the same location as your future workplace. So, you should also search for contacts at the concerned company across the USA and not only at the posted job's workplace.
For that, click on the company name, and you will be redirected to the company details page.

Here, your search for this company will encompass the entire United States. Again, go to the bottom and click "Get a Referral" and repeat the same process.
After Finding Your Contact Information
Once you find your internal contact, you should now reach out to them and gain their trust in order to convert them into your internal referral. You can do this even with no network in the United States of America and without being on-site.
It would not do you any good to say that you found their email on a database on the USponsor Me website. We pay for an email retrieval service. However, we provide you with the whole method of how to efficiently connect with internal contacts, and when and how to convert them into your referrals, available in any of our paid plans.
Note: You have 10 Contact Emails Credits per Month included with the 'Get Hired within 6 Months' plan, and 30 with the 'Get Hired within 3 Months' plan. You can view your remaining Contact Email Credits at any time in your profile page.
Does this page help? Contact us if you need further assistance.