You've heard people around you, or you've read on the Internet, or an immigration lawyer told you: you are eligible for the H-1B visa, and that is the best visa for you.
Yes, you are eligible for the H-1B visa. And yes, it's the best you could have. But will you find a company that will sponsor you? …
With my experience on finding work in the US as a foreigner, I can tell you exactly in which case you should target this visa for your job search. And in which case, you shouldn't.
Reminder on how the H-1B visa works.
Unlike other visas, it is only possible to apply for H-1B once a year (except for the "cap exempt" case). The petition must be filed in early April (the opening date for petitions), for issuance of the visa between October of the same year to January of the following year. Which makes a delay of 6 to 10 months.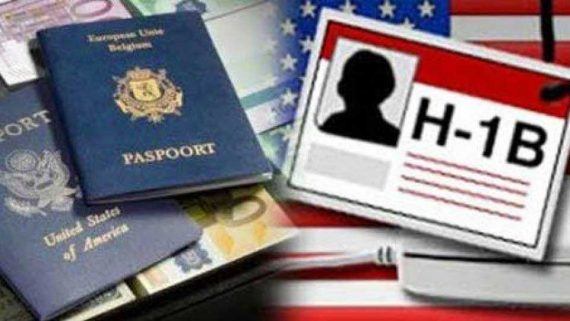 To make things worse, the H-1B visa is subject to quotas, except for cap exempt H-1B. The US government issues annually maximum of 1,400 visas for Chileans, 5,400 for Singaporeans, 65,000 for all others. And 20,000 more are reserved for Master graduates from a US institution, who are not first picked among the 65,000.
However, because of its popularity and since 2014, the USCIS (U.S. Citizenship and Immigration Services) receives more than 170,000 petitions each year for this visa. Which is almost 3 times more requests than the quotas …
In which case should/shouldn't you aim for this visa.
If you are Chilean, Singaporean, have a Master's degree from a US institution, and/or want to work for a non-profit organization (concerns cap-exempt), then yes, you can target the visa H-1B for your job search. Because you won't be concerned about the lottery chance.
If you are Indian and working in the IT field, you can find a multinational computer service company that sponsors every year, thousands of H-1Bs for IT engineers. Generally, those companies spend little time on each candidate's profile. And they know very well that only a third of the workers they sponsor will make it on US soil with this visa. We are talking here about quantity to cope with the lack of computer skills in the United States. In this case, you can find a sponsor company, but you will not be sure to get the H-1B visa: you have a one in three chance.
If you do not fit in any of these previous criteria, then I do not advise you in any case to aim for an H-1B visa. Even if you are eligible and that it's the visa that suits you best. Because I can assure you that you will not find a company that will sponsor you this visa if you are not already working for them (as in Max's case).
A visa that suffers from its popularity
For those who did not followed our setbacks: Max's company has filed in 4 years, 3 requests for the H-1B visa (almost one per year). The 3 petitions were certified, but Max has never been drawn. 🙁 One chance out of 3: no chance at all for us after 3 tries.
Why can't you find a company that is willing to sponsor you for this visa?
Except if you are in one of the cases we saw earlier in this article, you will not find any company that accepts to sponsor you this visa.
Do you still have any doubts? Put yourself in the company's shoes …
You need someone at this position. Even if it is not urgent, would you take the risk of paying more than $ 5,000 (the price of the visa), and wait for 6 to 10 months for someone you do not know? Without even knowing if the person can join your company in the end? And with more chance of a negative answer than a positive one?
That's a lot of disadvantages, don't you think?
Regular companies can not afford to be subjected to a lottery for their recruitment.
As a recruiter, I would not take this risk. And during these last 3 years of coaching and supporting candidates to find their job in the USA, I haven't found, to this date, a company ready to do that!!
If you know one, please let me know! And I will be happy to change this article. 😉
But why is this visa still popular?
Good question … Why do I tell you that you will not find any company to sponsor you while, for last year, there have been more than 170,000 petitions filed by thousands of companies… Crazy, right?!
Did you look at the statistics for your country? Let's take the French example, there were only 1,700 H-1B visas issued in 2014. Much less than the E-2 visa, or the J-1 visa.
And to go further, if I tell you in 2018, 67% of the petitions filed were for employees of Indian nationality in the IT sector. Do you understand now?
As I explained earlier in this article, it is the multinationals in the IT service that sponsor thousands of H-1Bs every year for large-scale IT engineers. And to address the shortage of IT skills in the US. Generally, these are Indian companies, who spend little time on the profile of each candidate, knowing that if they fill petitions for 1,000 people, they will receive 350 workers at the end. It's mathematical.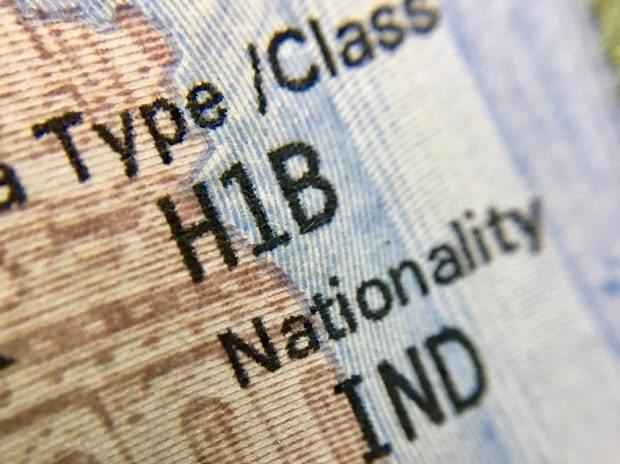 As for the remaining 30%, these petitions are very often made by companies for their employees who are already working for them under another non-immigrant visa. Just like Max and his colleagues.
The solutions
I hope that you understand that targeting the H-1B visa to work in the US is not the right solution even if you are eligible, if your profile is not part of the criteria seen in this article.
It is then preferable at first, to target another visa, perhaps less popular for your profile, but for which you can find an employer who can sponsor you.
Once you work in the company, it will be much easier for you, to have them sponsor you for the H-1B visa, as it was for Max. 🙂
There are 185 types of visa, some without deadline and without quota. So you are certainly eligible for another type of visa than the H-1B … For ideas, check out the success stories to see how those before you found their job and get an H-1B visa!