Hire The World's Best Talents On-Site
Fast relocation & no legal hassle. USponsorMe is an exclusive network of international qualified top talents, ready to be relocated to your work site in a few weeks.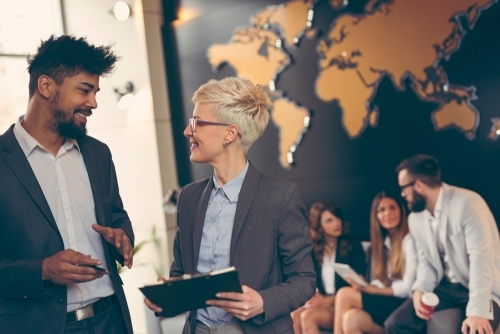 Extend Your Hiring Scope To All Over The World
We are a 200k+ network of international qualified candidates already based in the United States or ready to be quickly relocated
Art, Culture, Motion Picture & Television Industry
Education, Social Sciences, Library Science, Counseling & Social Services
Information Media & Communications
Management, Business, Commerce & Finance
Public Administration & Law
Sciences, Engineering, Architecture, Mathematics & Industrial
Construction & Building Trades
Get The Perfect Match Quickly, Easily, Legally, at No Cost
On-Site
All of our talents have the same dream; to be relocated in the United States. They have been screened for their U.S. life motivation, and are ready to move tomorrow!
$0 Cost
No recruitment fee, no placement fee, nothing! And your talent is yours; in-house employee and based at your worksite location. What we need from you is your signature, that's it.
Quality Guarantee
Every candidate we present you are screened for language, culture personality, and in-depth skill review related to your needs. We also conduct live screening.
No Legal Hassle
Stop thinking H-1B (except in rare situation). There are other options out there faster, easier and more secure. All of our candidates have been screened, qualify for a visa that is not necessary the H-1B, and are ready to take off. All we need from you is signing some forms; our certified lawyers in immigration law and authorized U.S. Department of State sponsors assist in every step until your new hire starts his work at your worksite location.
Quick Hire, Quick Relocation
Expect 10 days for us to start presenting you qualified candidates, and 1 to 4 months for your new hire to start working at your worksite location. Every candidate we present you are prescreened for their U.S. life motivation and qualification for O-1, E-3, TN, J-1 Intern/Trainee or OPT. The missing part to finalize their visa application and be relocated to the U.S. is your job offer. Contract length is flexible, it can be 1 year or more.
Let's Do It!
1
Tell us what kind of talent(s) you need
Submit a job to let us know what you need – the more details the better. Whether it's a single hire or a whole team, USponsorMe can handle it. After we get the job description, our internal team of experts will review it and connect with you in order to answer any questions, to get an even better understanding of your exact needs, and to define the visa strategy with you.
2
We find you the perfect match
We will post your job on our job board and promote it to our talents network and beyond. We will then proceed with the selection, and perform the live screening with selected candidates. We will start presenting you talents within 10 days after we performed the step 1, and thus until you hired everyone you need. Every candidate we will present to you qualify for the defined visa, and match your needs in terms of cultural mindset, language, skills, and availability.
3
Our lawyers or sponsors get busy finalizing visa application(s)
Our lawyers or sponsors will work on the visa applications of your new hires. During this time, your new hires will get busy preparing their departure and relocation. It can take one day to a few weeks. For this whole time, you will get notified of the process on-going.
4
Your new hires start working at your worksite
Start working with your new in-house employees! They will be able to provide you with a work authorization, and their SSN for you to get them on your payroll.
---
If you have any further questions, please contact us here.
The Other Advantages of Hiring a Foreigner
Loyal: your foreign employee won't be able to transfer his visa easily to another employer.
Deeply Involved & Quick Learner: your foreign employee literally fighted to achieve his goal getting relocated in the U.S., and working at your entity. He invested lots of time and money on this goal, so he will do everything on his power to make it work and stay with you as long as he is granted to.
Very Smart: your foreign employee had to prove to the U.S. immigration that he is an outstanding talent with extraordinary abilities to get his visa and work authorization. Getting through the immigration process and get granted for a legal work authorization, not everybody can do it.