What is the J1 Trainee visa and the requirements to get it?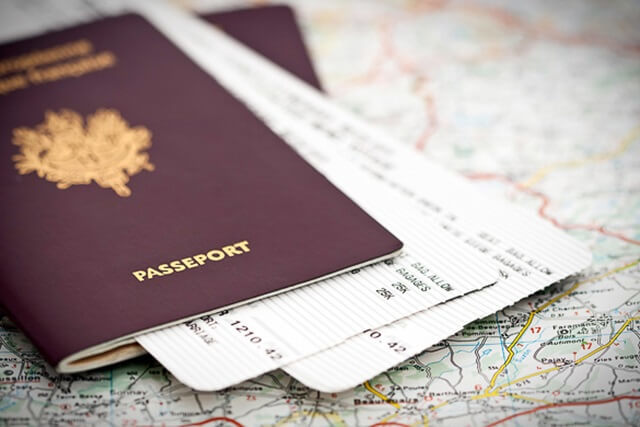 Important notice before reading this post: nothing in this article is intended to be legal advice and is for educational purposes only.
Of the 15 J-1 visa exchange programs, we're going to talk about the Trainee program. I will explain to you who is the J1 Trainee for, the criteria of eligibility, and what are the steps to obtain it.
What is the J1 Trainee visa and who is it for?
The J-1 Trainee visa is specifically intended for those who wish to strengthen their skills and gain more experience in their professional field.
The use of this visa for employment purposes is strictly prohibited. So you will need to provide your sponsor with a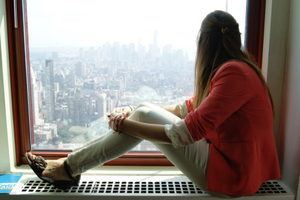 "training program" to prove that you are not applying for an employee position, but a corporate training plan.
The training program should not duplicate any of your previous work experience or training. So you will need to demonstrate in your training program that you will acquire or enhance skills that you already have and need to work on.
For you to understand better, I will share our example. Max managed to get a J1 Trainee visa last year. The training program of his visa allowed him to become a senior software engineer. So he had to demonstrate that his J1 program would allow him to strengthen his skills.
The criteria of eligibility for obtaining a J1 Trainee visa
To be eligible for this visa, you must have:
a degree in higher education or an equivalent certificate obtained in an institution outside the United States,

at least one year of experience outside the US territory in the sector of ​​activity you want to pursue,
your field listed below.
OR
5 years of experience (starting at the age of 18) outside the US territory in the sector of activity that you wish to strengthen,

your field listed below.
There is no age restriction or maximum number of years of experience for the J1 Trainee visa. Maxime had more than 7 years of experience as a software engineer when he obtained his J-1 Trainee visa.
The eligible sectors
Warning! This J-1 Trainee visa is not suitable for unskilled positions. You will also not be able to apply for childcare or eldercare, or for care/contact with a patient. For those positions, you will have to apply for other visas.
The sectors eligible for a J1 Trainee visa are: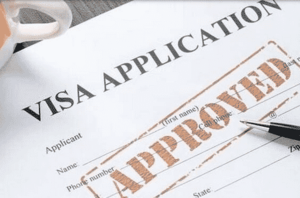 Agriculture, Forestry and Fisheries;

Arts and Culture;
Construction and Building;
Education, Social Sciences, Librarianship, Counseling and Social Services;
Health ;
Hospitality and Tourism;
Journalism and Communication;
Management, Trade and Finance;
Public Administration and Law;
Science, Engineering, Architecture, Mathematics and Industry.
The characteristics of the J-1 Trainee visa
The J1 Trainee visa has many advantages for the company. It is indeed fast and easy to obtain compared to other non-immigrant work visas. However, it also has some restrictions.
The delay of obtention
The delay to obtain a J1 Trainee visa is usually from 4 to 7 weeks, depending on the sponsor organization you will choose.
Indeed, the reception of your file DS2019 (if it is complete) is done in 2 or 3 weeks. However, there is an option that will allow you to receive your visa faster (in 2 weeks and 2 days).
Leaving with your family
You will have the opportunity to leave with your spouse. Cohabitation and PACS are not recognized in the United States, only the marriage is. Your spouse can also receive a visa, the J2, which will allow him or her to live and work in the USA. However, you will have to prove that his or her salary is supplementary, and that you do not need it to live in the US.
Change of employer during your J1 program
Your J1 Trainee visa is related to your company. In other words, if your program does not go well, you will need to transfer your visa to another company if you want to continue living in the US, and if your sponsor organization allows you to do so. Otherwise, you will have to leave the US territory within 30 days. Same goes for your spouse, having his or her visa closely related to yours.
Visa application
In the case of a J-1 visa, it is not your company that will have to sponsor you, but an organization. There is no quota, and your application can be send throughout the year.
As it is not up to the company to sponsor your visa, the administrative procedures on the business side are greatly simplified. This avoids going through a lawyer. However, you can be help for an organization to submit your visa application. And as an applicant, you will have the possibility to take care of all the administrative procedures for your visa application with your sponsor organization, without taking the precious time of your future employer. Your employer has to validate the documents, including the training program that you will submit.
You will find all the sponsor organizations for the J-1 Trainee visa here. You can contact them now and present yourself in order to get their sponsorship agreement. However, these organizations will not be able to sponsor you for the J-1 visa before getting a job offer. Once you find a company that offers you a job, you can apply for a visa.
How much does a J1 Trainee visa cost?
The price to obtain a J1 Trainee visa depends on its duration. For a maximum duration, it will cost between $2,000 and $3,500.
Regarding the payment of your visa, everything depends on how you will negotiate with you company. It will either be you or your company to pay the fees, or to a government agency if you participate in a special program. But beware of the 2 years rule that will apply for the latter (I will give you more info on that matter a little further down in this article).
As the demand is stronger than the offer, you are most likely to have to pay for your visa fee. So plan it in your budget.
Compensation and health coverage
There is simply no restriction, minimum or maximum income limit for this visa. You may not be paid at all, or paid as much as other employees of the company, or paid more. But always keep in mind that the J1 Trainee visa allows you to acquire new skills and improve your expertise. In our example, Maxime was paid at the same level of the employees working in the same sector of ​​his company.
In terms of health coverage, you will be covered by the health insurance of your sponsor, included in the fees. This is a huge advantage since medical costs in the United States are very expensive.
In addition, your employer has tax benefits to hire you on a J-1 visa. This visa is actually exempt of:
Social Security and Medicare taxes since your health coverage is already covered by your sponsor organization,

Unemployment tax since it is an exchange program visa and not a visa to immigrate to the United States. So you will never be technically unemployed in the USA.
This will save your company about 7.79%. Here is a tab resuming J1 Trainee tax benefits:
Social charges paid by the employer
FICA
FUTA

Federal unemployment tax

SUTA

State unemployment tax

Social Security
Medicare
US workers
6,2%
1,45%
0,8%
Varies by State and employer
J1 workers 
Exempt
Exempt
also exempt
Duration of the visa
Depending on the training program, the duration of the visa can vary from 3 weeks to 12 months maximum if you work in the hotel industry, or 18 months for all other eligible sectors.
You can participate in as many J1 Trainee programs in the United States as you want as long as you are still eligible, and this throughout your life. However, you will be able to get a new J1 Trainee visa only if you live outside the United States for at least 24 months after your previous program.
The J1 Trainee visa is an exchange visitor program. Your intention here is to enhance your skills and expertise in the United States only during the time of your J-1 visa. This will allow you to put it to good use in the rest of your professional career outside the US, and especially in your home country.
2 years Home Country Physical Presence Requirement
The "2 years Home Country Physical Presence Requirement" is provided in the US law, Immigration and Nationality Act, section 212 (e).
This rule states that you must return to your home country for a minimum of 2 cumulative years after your J-1 exchange visitor program. In other words, during these two years, you will not be able to obtain H, L or K visas, permanent resident status, or immigrant visa.
How do you know if you are eligible for this 2-year rule?
If you are already in the United States on a J-1 visa, you will simply have to look on your visa. If you see the inscription: "Bearer is not subject to section 212 (e) 2 year rule does not apply.", it means that you are not subject to this rule.
In which case does the rule apply?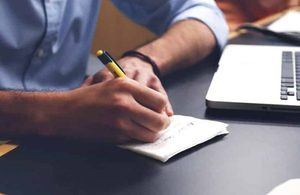 If you are not yet on a J-1 trainee visa, you will be subject to this rule if:
your exchange visitor program is funded by a government agency,

your country and your field of activity are in the list concerned by this rule.
For this, see if your country is listed here. If this is not the case, you do not need to go further. In the case that you do not have your program funded by a government agency, you will not be subject to the 2-year rule.
If you are, then you must continue your research and check here if your country and sector of activity are listed. If so, then you will be subject to this rule. And if this is not the case and you do not get your program funded by a government agency, you will not be subject to this rule.
For more information, you will find instructions to use this "Skills List By Country" here.
The 2-year rule waiver
If you are eligible for the "2 years rule", there is a possibility to waive it. However, this is only possible if you meet very specific criteria. You will find more information here.
Where can I find companies that hire people on a J1 trainee visa ?
To find your employer and get a J1 Trainee visa, you have several possibilities. You can indeed turn to:
USponsor Me job ads in companies that can hire you under a J-1 Trainee visa (by filtering your search with the J-1 visa).
Companies list that can hire you under a J-1 visa that you can find here (by filtering your search with the J-1 visa).
Or if you are not afraid of being paid little or not at all by your company during your J-1, you can go through an employment agency that will find you an internship. Plan a budget to be able to live in the USA, as well as an additional $4,000 to cover the agency fees.
To go further, find interviews and testimonials from people who have obtained a J-1 visa.
Interested in the J1 Trainee visa? Or have you ever benefited from this visa? Share your experience in the comments below! 🙂