Got a company interested in your profile, or someone who has agreed to talk to you? Before meeting someone inside a company, either in person or on the phone, you should:
know the type of visa you are going to ask for.
be prepared with visa request arguments.
Don't have an interview scheduled with a company so far? First, find a company with a good visa match and get in touch with them before even thinking about requesting a visa. (Note: You should not mention your visa request in your resume or cover letter).
Find Out What Visa You are Going to Ask the Company For
To do that, make sure that you have completed your profile on USponsor Me first in order to calculate the potential visas you are eligible for.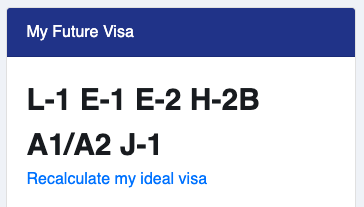 Once you have a list of calculated visas on your dashboard, you will see on each job opening the visa that matches you with that company:

This means you may qualify for that specific visa, and that they can potentially offer you that kind of visa, so it's a match!
It's this specific visa you should ask your company for, except if the visa has the phrase "Work For Us First".
Can't Find the Concerned Job Anymore?
If you can't find the concerned job anymore on USponsor Me, or if the company has no openings, check on the company profile.
For that, click on the building at the top: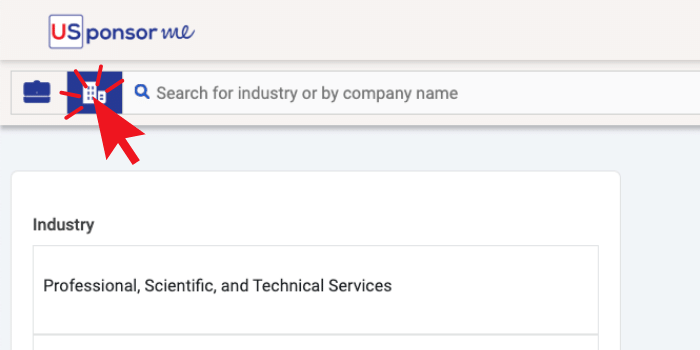 Select all visas you qualify for in the filter "Visa"

And search for the name of the company in the top search bar.
You will find the company card, and also the visa that matched you with them. 🙂
Prepare Visa Arguments
Once you know the visa that has matched you with a specific company, click on the link "Grab My Visa Arguments" to have access to the visa arguments.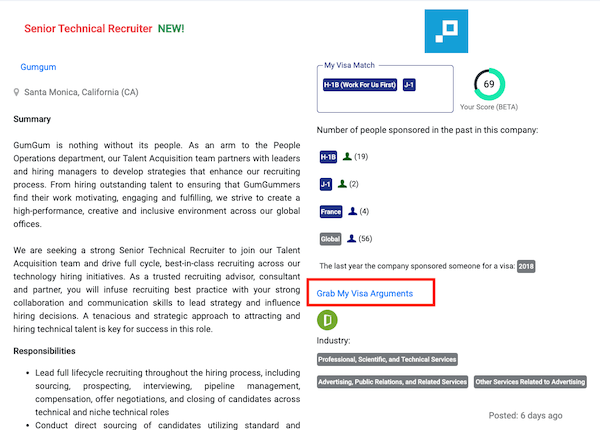 And select the concerned visa.
There, you will find everything you need to prepare for negotiations regarding a visa!