New to USponsorMe? Here's how to get started! We definitely guide you all along the way with your U.S. job search and visa sponsorship through our USponsorMe platform.
Check your dashboard and see what you should do next for getting a job offer and a visa sponsorship. If you haven't already, you'll need to create your USponsorMe account or at least, log in to it.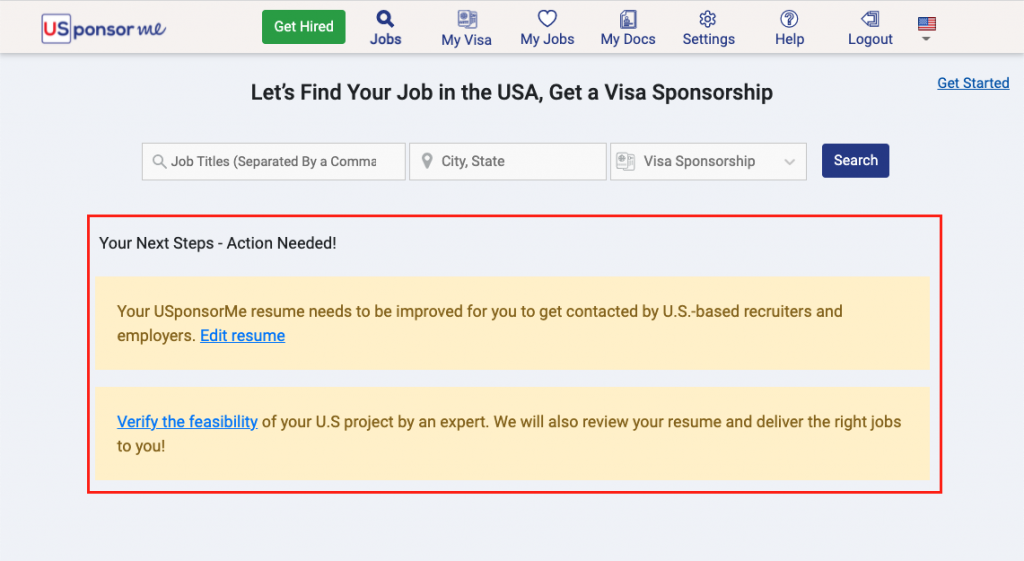 As soon as you complete an action, we will give you the next action you'll need to complete. Follow all our actions to the end and get your job and visa sponsorship for the USA!
You'll always get access to your dashboard by clicking the USponsorMe logo at the upper left.

It's your turn now, let's do it! 😊 Go to your dashboard