J-1 Exchange Visitor Visa
What is the J1 visa?
The J1 visa for the USA is a non immigrant visa. The J-1 Program started to temporarily bring scholars into the United States temporarily for a specific educational purpose (teaching or conducting research). Today, it also focuses on promoting cultural exchange: exchange of skills between Americans and the rest of the word.
Regarding the statistics, it's the visa the most delivered for French people. In 2014, around 15,000 have been delivered.
There are 15 exchange visitor programs, completely different from each other. Here are the different programs and specific eligibility criteria:
Short-Term Scholar: this maximum 6 months visa is intended for teachers, researchers, post- doc or pre-doc, and graduate students participating in a lecture, training or observation in the US;
Professor & Research Scholar: intended for a duration of 3 weeks to 5 years, this program teachers or researchers participating to a research or teaching project in the US;
Alien Physician: limited to 7 years, this visa is for graduated medical students to pursue their education in the United States;
Intern: for a maximum duration of 12 months is for students enrolled in an academic university or college outside of the U.S, or graduated within 12 months of program start wanting to participate in a internship program in their field of study;
Trainee: this is the visa for you if you have a post- secondary degree or certificate from outside of the U.S plus one year of work experience, or 5 years of work experience in total. It will allow you to participate in a structured program in your professional field for a duration of maximum 18 months;
Specialist: a visa for recognized experts participating in a observation or consultation program;
Secondary School Student: this visa (for a maximum of 2 semesters) is for secondary school students between the ages of 15 and 18.5 years old participating in an accredited public or private secondary schools,
College and University Student: for college/university degree or non-degree applicant from outside the U.S. enrolled in a a degree or non-degree program at an accredited post secondary academic institution, or in a student internship program;
Summer Work Travel: for university students working in unskilled seasonal or temporary jobs;
Camp Counselor: for youth workers, students, teachers, or individuals with specialized skills of more than 18 years serving as counselors in a U.S. summer camp;
Au Pair: this visa is for 18 to 26 years old with a secondary school level and provide child care to host families and take courses at a U.S. post- secondary accredited academic institution;
Teacher: this visa will allow you to stay in the United States for up to 3 years to teach full-time in an accredited primary public or private school.
The J1 Trainee visa has many advantages for the company. It is indeed fast and easy to obtain compared to other non-immigrant work visas. However, it also has some restrictions.
Who is eligible?
To be eligible, you must be a student, scholar, intern, trainee, intern, teacher, medical graduate or research assistant. It really depends to the program you apply for. You must also prove your participation in a program of study, research, training or cultural exchange create by the DOS (Department of State).
Check for each program, what are the requirements:
J1 visa application
In the case of a J-1 visa, it is not your company that will have to sponsor you, but rather, an organization. There is no quota, and your application can be sent throughout the year.
As it is not up to the company to sponsor your visa, the administrative procedures on the business side are greatly simplified. You may be able to bypass hiring a lawyer if you have a very straightforward case. You can be helped by an organization to submit your visa application. And as an applicant, you will have the possibility to take care of all the administrative procedures for your visa application with your sponsor organization, without taking the precious time of your future employer. Your employer will have to validate the documents, including the training program that you will submit.
You will find all the sponsor organizations for the J-1 Trainee visa here. You can contact them in order to get their sponsorship agreement before even having a job offer (and I strongly recommend you do so). You just need to have the agreement of one sponsor organization.
Each organization has its own rules on the criteria of eligibility and the characteristics that we are currently speaking about. So, depending on your profile and what you are looking for, the first one you contact may not be the best one. It's important you find the right sponsor organization for you. You should keep contacting the organizations until you get the one that fits your expectations (with everything we see in this article) and will give its agreement for your J1 sponsorship.
However, these organizations will not be able to sponsor you for the J-1 visa before getting a job offer. Once you find a company that offers you a job, you can apply for a visa.
The application process differs for each type and requires a thorough knowledge of each requirement. Indeed, if you don't do the proper paperwork, the foreign national's application may be denied.
J1 visa processing time
The processing time to obtain a J1 Trainee visa is usually between 3 and 12 weeks, depending on the sponsor organization you will choose, whether you pay for speedy processing, and the consulate availability for an interview.
Can the J1 visa bring family?
You will have the opportunity to be accompanied with your spouse and/or children. Cohabitation or civil union are not recognized in the United States; therefore, you need to be legally married. Your spouse and/or children will also receive a visa, J-2 (J2), which will allow them to live with you, and your spouse will also be able to work in the USA. However, you will have to prove that his or her salary is supplementary and that you do not need it to live in the U.S.
Change of employer during your J1 program
Your J1 visa is related to your company / organization. In other words, if your program does not go well, you will need to transfer your visa to another company if you want to continue living in the U.S., and if your sponsor organization allows you to do so.
J-1 cost
The price to obtain a J1 depends to the J1 category.
For example, the J1 Trainee visa depends on its duration. For a maximum duration, it will cost between $2,000 and $3,500.
Regarding the payment of your visa, everything depends on how you will negotiate with your company. It will either be you or your company that will pay the fees, or it could be a government agency if you participate in a special program. But beware of the two year rule that will apply for the latter (I will give you more info on that matter a little further down in this article).
As the demand is stronger than the offer, you are most likely to have to pay for your visa fee, so plan it in your budget.
Compensation and health coverage
There is simply no restriction, minimum or maximum, on income for this visa. You may not be paid at all, you might not be paid as much as other employees of the company, or you might be paid more. But always keep in mind that the J1 Trainee visa allows you to acquire new skills and improve your expertise. In our example, Max was paid at the same level of the employees working in the same sector of his company.
In terms of health coverage, you will be covered by the health insurance of your sponsor, included in the fees. This is a huge advantage, since medical costs in the United States are very expensive.
It's going to save you between $500 (if you are single) and $1,000 (if you have a family) per month for you and your employer.
Tax benefits
In addition to having no lawyer fees at the beginning and no monthly healthcare coverage fees, your employer and yourself have tax benefits with a J-1 visa. This visa is actually exempt of:
Social Security tax
Medicare tax
Federal and State Unemployment taxes, since it is an exchange program visa and not a visa to immigrate to the United States. (So, you will never be technically unemployed in the USA.)
This will save your company about 7.79% and save you 7.11% on your own taxes. Here is a tab resuming J1 Trainee tax benefits:

J1 Visa duration
Depending on the training program, the sector, the agreement between you and your company, and the sponsor organization, the duration of the visa can vary from 3 weeks to 3 years.
Check the visa duration depending on the exchange visitor program you are interested in:
2 years Home Country Physical Presence Requirement
As we will see later in this article, not all J-1 visa holders are subject to a "2 years Home Country Physical Presence Requirement", but some are.
This rule states that you must return to your home country for a minimum of two cumulative years after your J-1 exchange visitor program. In other words, during these two years, you will not be able to obtain H, L, or K visas; permanent resident status; or an immigrant visa.
How do I know if l'm eligible for this 2-year rule?
If you are already in the United States on a J-1 visa, you will simply have to check on your visa. If you see the inscription: "Bearer is not subject to section 212 (e) 2-year rule does not apply." This inscription means that you are not subject to this rule.
In which case does the rule apply?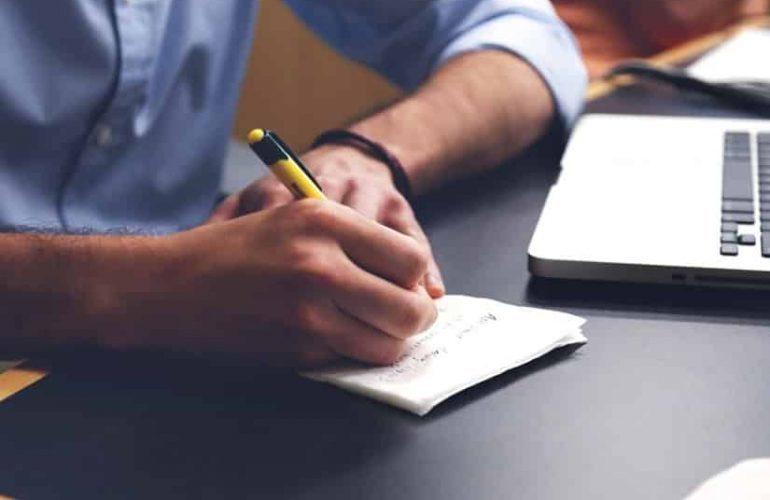 If you are not yet on a J-1 trainee visa, you will be subject to this rule if:
your exchange visitor program is funded by a government agency
your country and your field of activity are in the list concerned by this rule
In any of these cases, see if your country is listed here. If this is not the case, you do not need to proceed. In the case that you do not have your program funded by a government agency, you will not be subject to the 2-year rule.
If you are, then you must continue your research and check here if your field is listed, depending on your country. If so, then you will be subject to this rule. If this is not the case, and you do not get your program funded by a government agency, you will not be subject to this rule.
For more information, you will find instructions to use this "Skills List By Country" here.
The 2-year rule waiver
If you are eligible for the "2-year rule," there is a possibility to waive it. However, this is only possible if you meet very specific criteria. You will find more information here.
Interested in the J1 visa? Or, have you ever benefited from this visa? Share your experience in the comments below! 🙂
Please see the article below for more information.